The Strand Magazine A Deadly Dilemma by Grant Allen
The Strand Magazine
This audio recording has been made from the collection of 'The Strand Magazine: An Illustrated Monthly', edited by George Newness and printed in Burleigh Street, Strand, London, from January 1891.
The Strand Magazine was issued regularly in the early part of each month. The idea by its Editor was for it to contain stories and articles by the Best British writers, and special translations from the first foreign authors. Plus special new features which had not hitherto found place in Magazine Literature.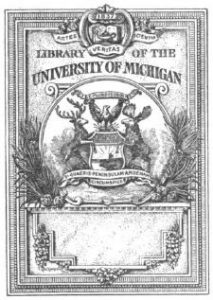 For example: one of the Strand Magazines, now most famous writers, was Arthur Conan Doyle, when he first introduced Sherlock Holmes to its readers.
This collection goes from issue number 1 to 384 and are in 64 bound volumes of the magazine, which is slightly more than half of all the issues published. These were digitized by Google from the collections at the 'University of Michigan', 'Indiana University' and 'Princeton University'. They are from the site http://catalog.hathitrust.org/Record/000642318 and are currently (as of July 26, 2011) quoted as 'Public Domain in the United States' and many other countries. Volumes 65 to 118, issues from January 1923 to March 1950 (the last issue), are currently not in the public domain, and are still in copyright, and thus not currently present in this collection. Each bound volume has 6 issues, starting from Jan-June, and then July-Dec of each year.
A Deadly Dilemma
The story is of two young lovers who quarrel for the first time on a walk near the Warwick to London Railway line, and the unexpected events that follow their parting.
Opening
When Kate Burley came to think it over afterward in her own room by herself, she couldn't imagine what had made her silly enough to quarrel that evening with George Weston. She could only say, in a penitent mood, it was always the way like that with lovers. Till once they've quarrelled a good round quarrel and afterwards solemnly kissed and made it all up again, things never stand on a really firm and settled basis between them. It's a move in the game…
---
The Strand Magazine A Deadly Dilemma by Grant Allen
---