The Devil's often in the Detail
by Keith Lipscombe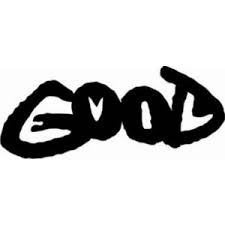 Opening
The story opens with Harry our story teller speaking at his retirement do…
Alright, alright, I'll just say a few words because convention says that I must at a retirement do. I won't keep you long and I'll get around and speak to you all tonight if I can, but if I don't, let me thank you all for coming along to celebrate my retirement from the Metropolitan Police after 30 years.
As most of you know, at Streatham nick, on the first floor is the Detective Inspector's office, it's always been there and many have occupied it and I've seen plenty come and go. In 1922, the man that had that office was as straight as an arrow, a bit of a legend, and the story he told me has haunted me, for thirty years. It's so long ago now, I'm sure the people concerned are
no longer with us.
His story starts on a cold wintery night in December 1922 and it's about six o'clock in the evening in the snug lounge of the Volunteer Inn. The pub is on the outskirts of a village called Finsey by the north Norfolk coast.
On the back wall between the bar and the door is an old glass fronted display case, in it there is an old flintlock pistol and below it a Victoria Cross medal on a ribbon with a small card citation. Henry Thomas, the Landlord, is behind the bar polishing glasses when Mr Lomax and Mr Scanlon enter the pub, they are wearing overcoats and hats. Under the coats they wear white ties and tails. There is a dusting of snow on them which they brush off as they enter…
Characters
Alastair Scanlon – David Hall
Arthur Thomas – Bill Worrall
Stewart Lomax – Michael Burman
Mary Thomas – Chris Murphy
Janet Thomas – Lorraine Evetts
Arthur Groombridge – Goff Tilling
Jess Wilson – Mark Timmis
Inspector Hennessy – Terry Offiler
---
The Devils often in the Detail (Chapter 1 of 4)
The Devils often in the Detail (Chapter 2 of 4)
The Devils often in the Detail (Chapter 3 of 4)
The Devils often in the Detail (Chapter 4 of 4)
---